Outer London Identity
A crowdsourced video campaign getting to the heart of Outer London – #OLidentity
More info
Outer London is the city's development frontline. Its communities very often have a hybrid identity: to what extent do they associate themselves with London, and to what extent with the counties beyond?
The self-identification of these 'inner green belt communities' is critical to good growth and social integration in Outer London. Regeneration that ignores these complex identities will create or reinforce divisions, and risks creating the 'outer ring' segregation of other global cities, where wealth and prosperity are radial rather than polycentric.
We therefore propose Outer London Identity, an ambitious crowdsourced research project which uses 1-minute Instagram videos to collect the narratives and values of these communities. Proposed media partner Time Out would promote the event whilst offering awards for the best submissions. The result, collected on a bespoke website as seen in the visualisations above, would explore what it means to live on the fringes of London: through individual voices rather than generic statements of much engagement activity. The project would also create a celebratory archive of Outer London's distinctiveness and potential, and the values that should inform its growth: the results of which should inform the subsequent London Plan.
Context
Outer London Identity was a speculative proposal put forward to the Greater London Authority in 2017. It was made as part of our successful submission to the ADUP2 framework.
Credits
Client: Greater London Authority
Date: 2017
Status: Speculative Proposal for Greater London Authority
Close More info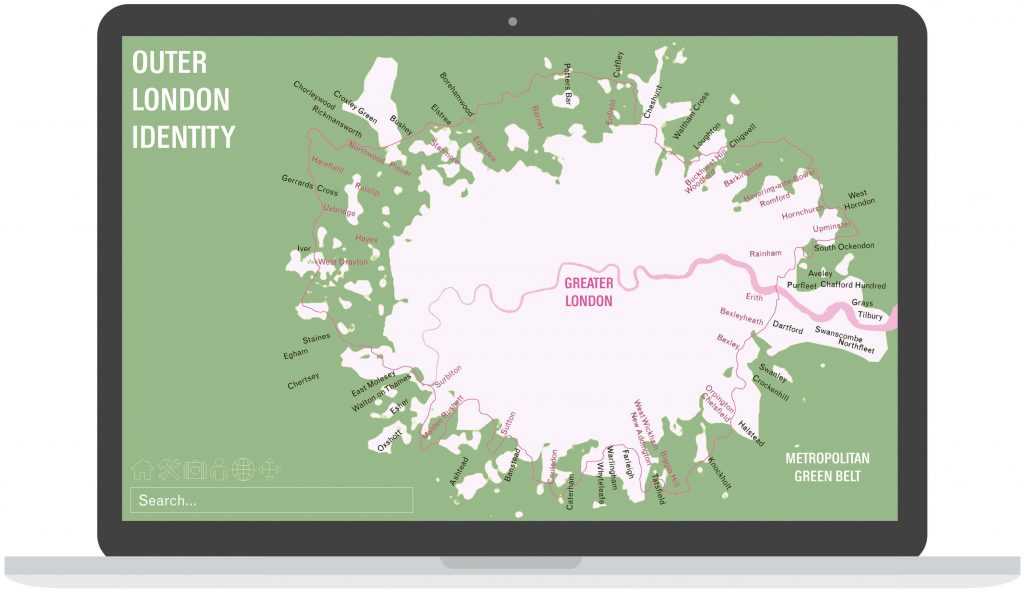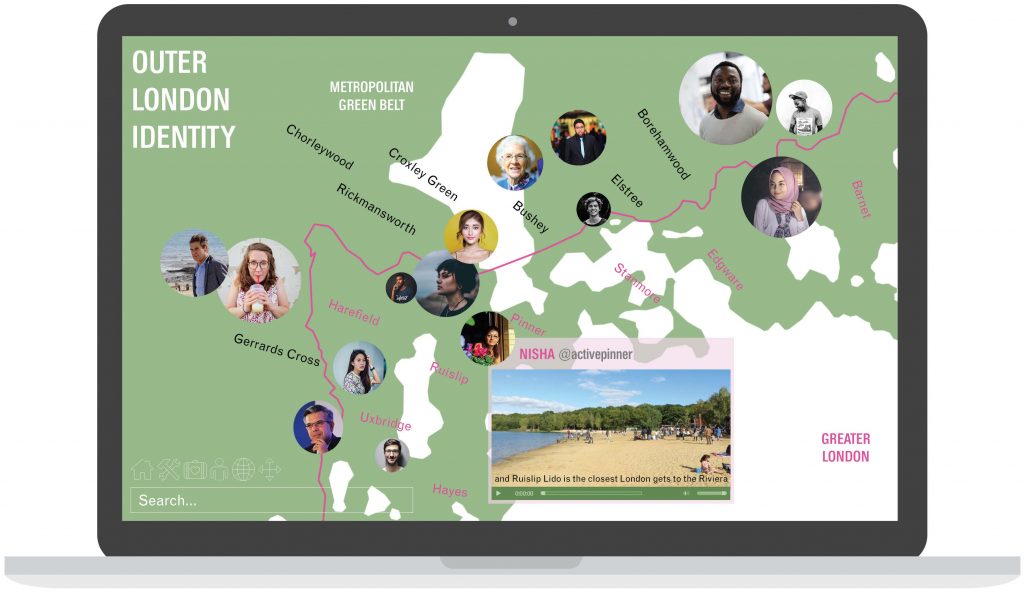 Related entries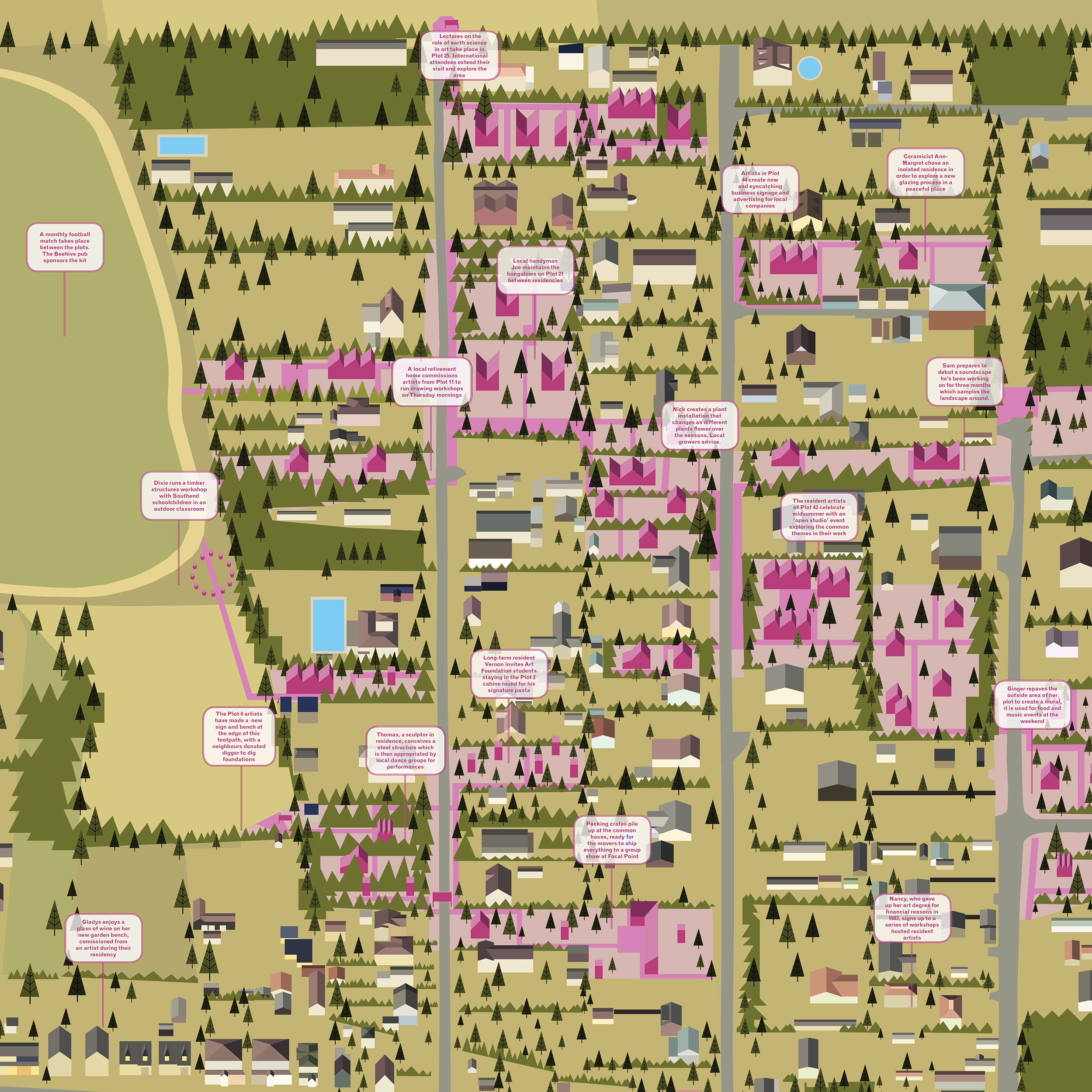 Artists' Arcadia is a strategy that places creative practice at the heart of the Thames Gateway's plotland communities.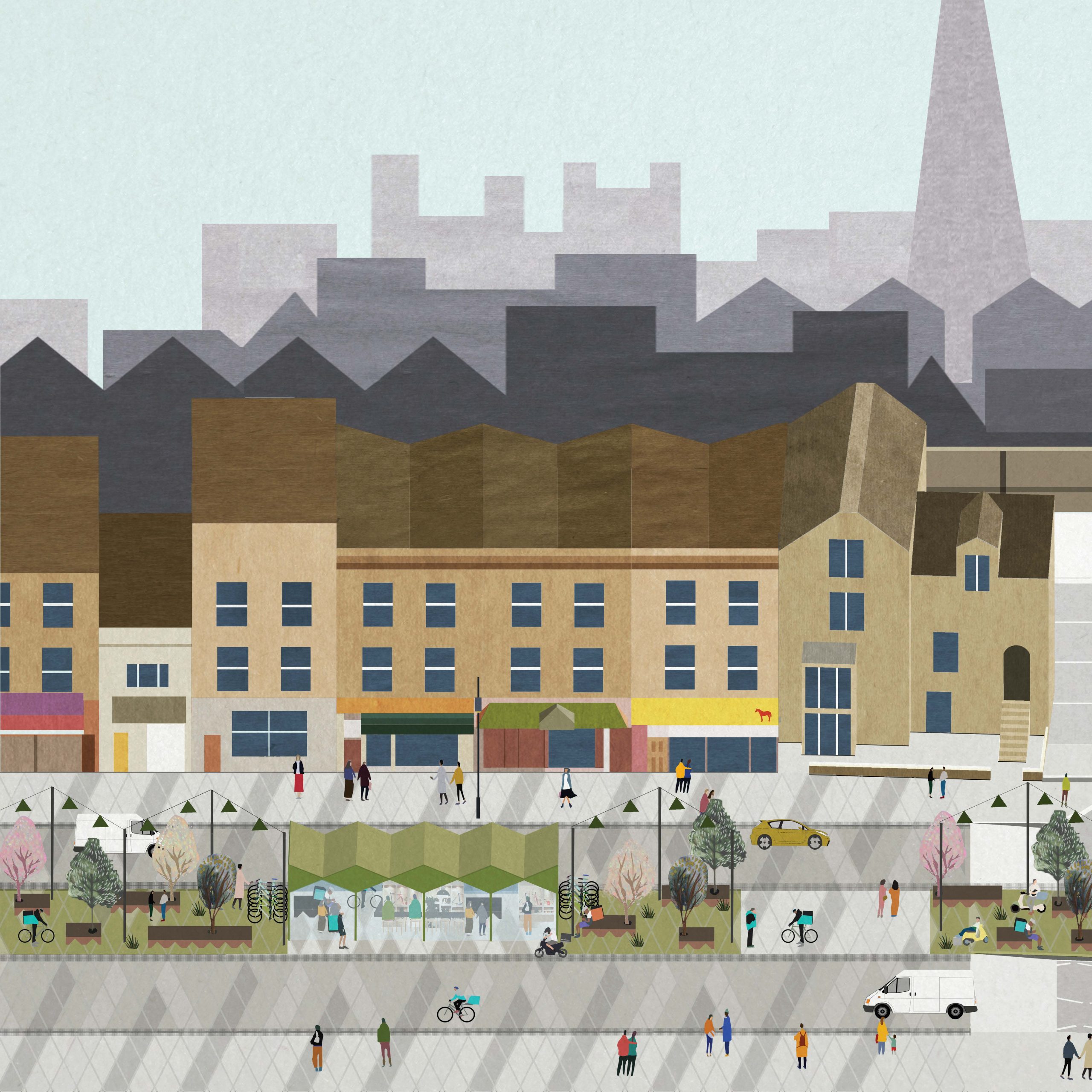 A supportive infrastructure for London's delivery rider community which creates public realm benefits for all on the Inner Ring.