Community Fulfilment Levy
Gaining public value from the new spaces of distribution.
More info
The expanding 'on-demand economy' has led to record numbers of 'white van' journeys across London and to new kinds of logistical space: big-shed distribution centres, smaller, informal transfer locations, and a network of van workplaces. This atomisation of delivery and collection, we were told by a central London planner, is the single biggest issue for the creation of public space in the city. And in London's growth corridors, we find monocultural and increasingly enormous 'fulfilment' or distribution centres which offer little to their communities and contexts.
We propose policy changes at both ends of the network.
At point of delivery, new policy should support the development of 'click and collect' locations on high streets and in new developments. This would be aided by a new use class, A6, which would allow planners to encourage carefully located pickup points that enable easy van delivery and convenient pickup.
At the other end of chain, as explored in detail, fulfilment centre developers should be required to provide public amenity within their building footprint, a 'Community Fulfilment Levy' subject not only to council negotiation but to local democracy. In a context where Amazon are currently running guided tours of their facilities to build local support and positive stories, why can't the 'cardboard city' of the Fulfilment Centre generate real local value and open up large swathes of private exurban London to public life?
Here we explore the potential impacts of the proposed Levy on three real fulfilment and distribution centres, all sited within London's growth corridors.
Context
The Community Fulfilment Levy was a speculative proposal put forward to the Greater London Authority in 2017. It was made as part of our successful submission to the ADUP2 framework.
Credits
Client: Greater London Authority
Dates: 2017
Status: Speculative Proposal for Greater London Authority
Close More info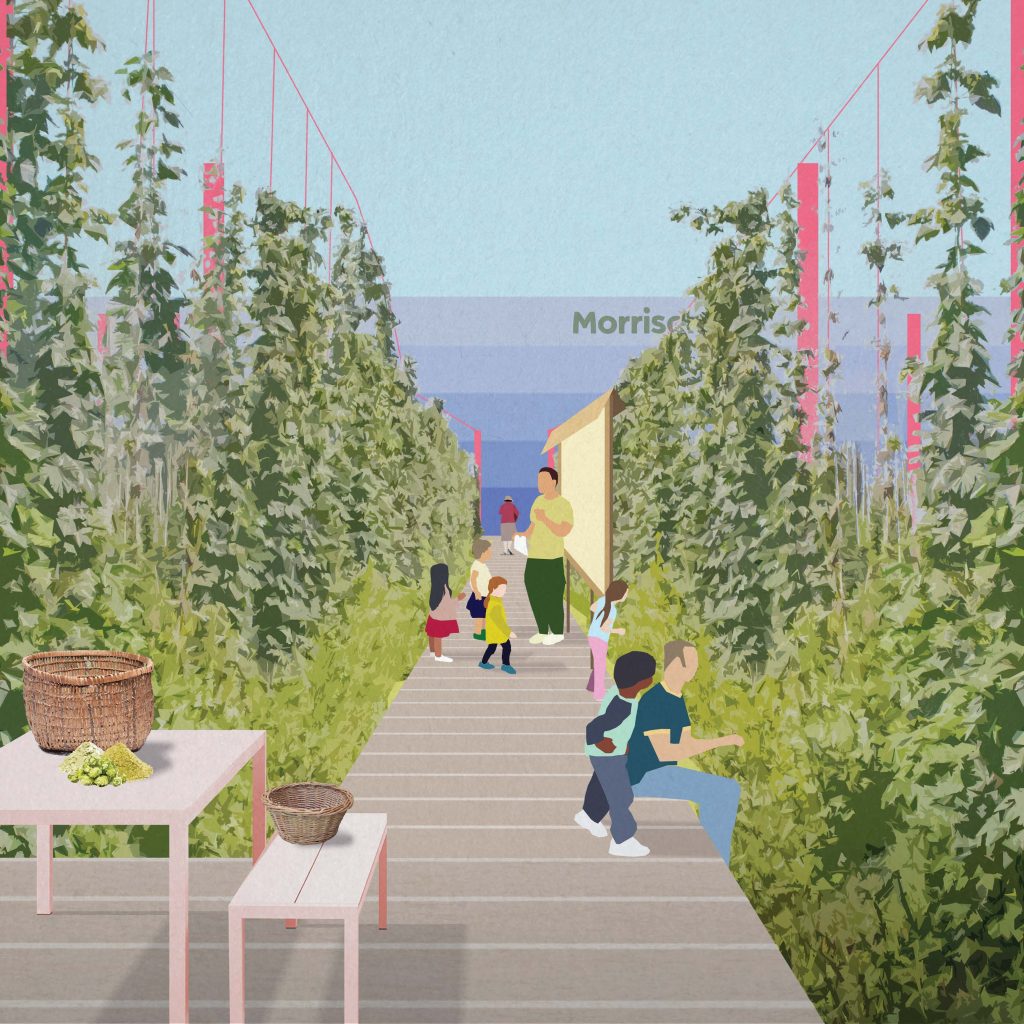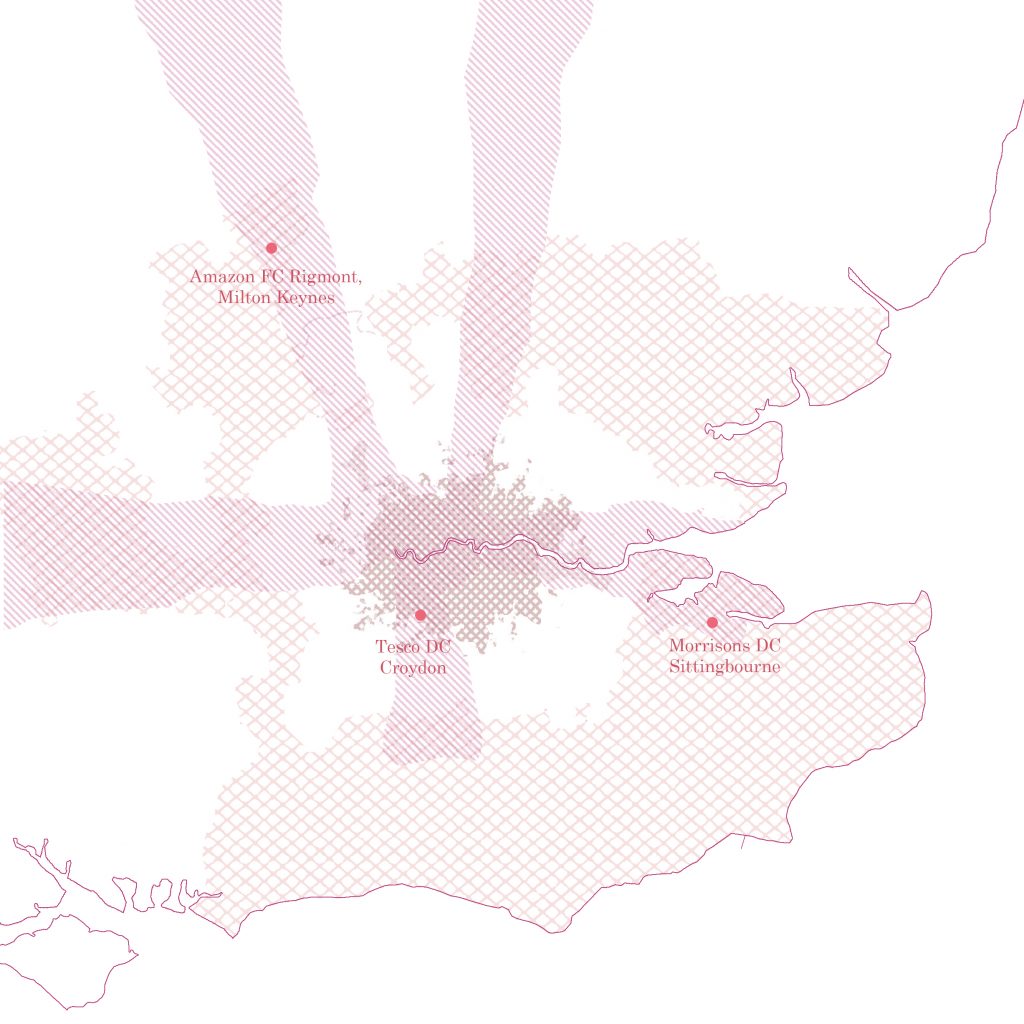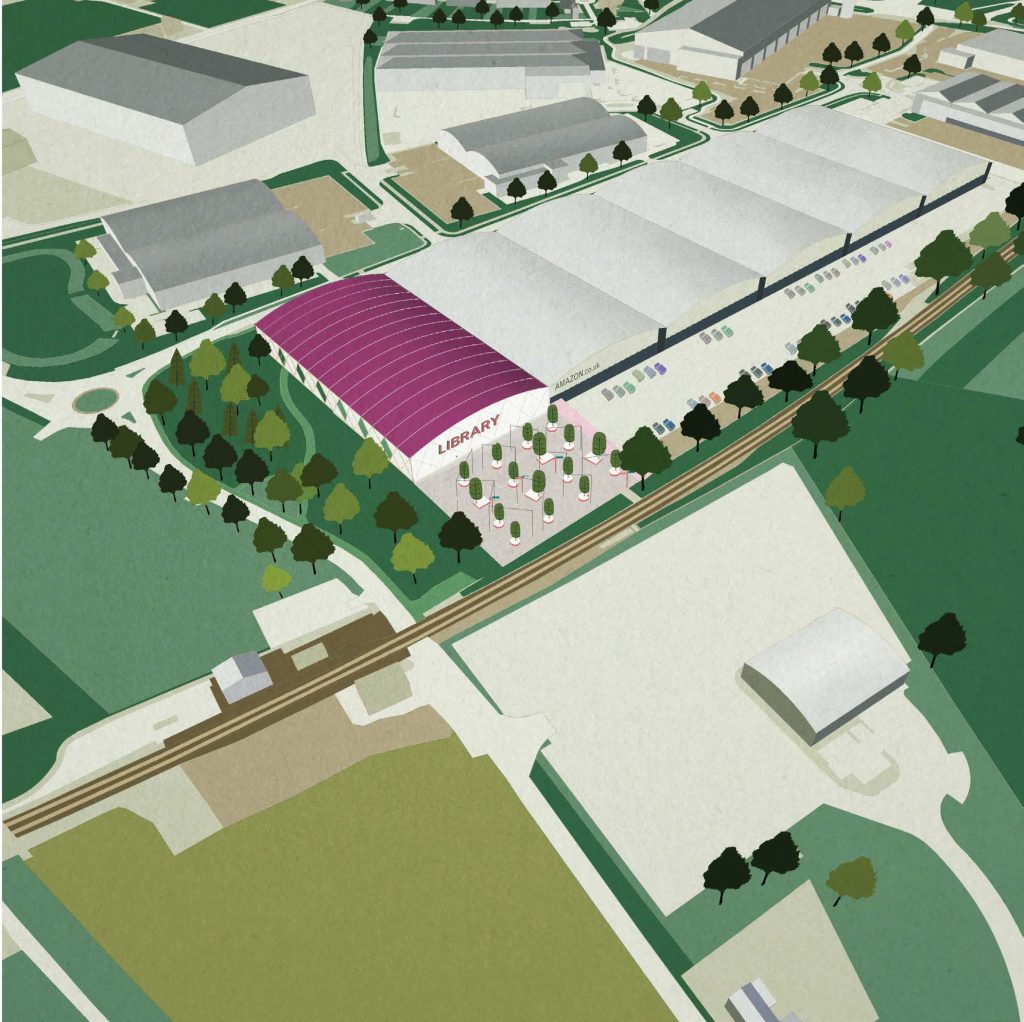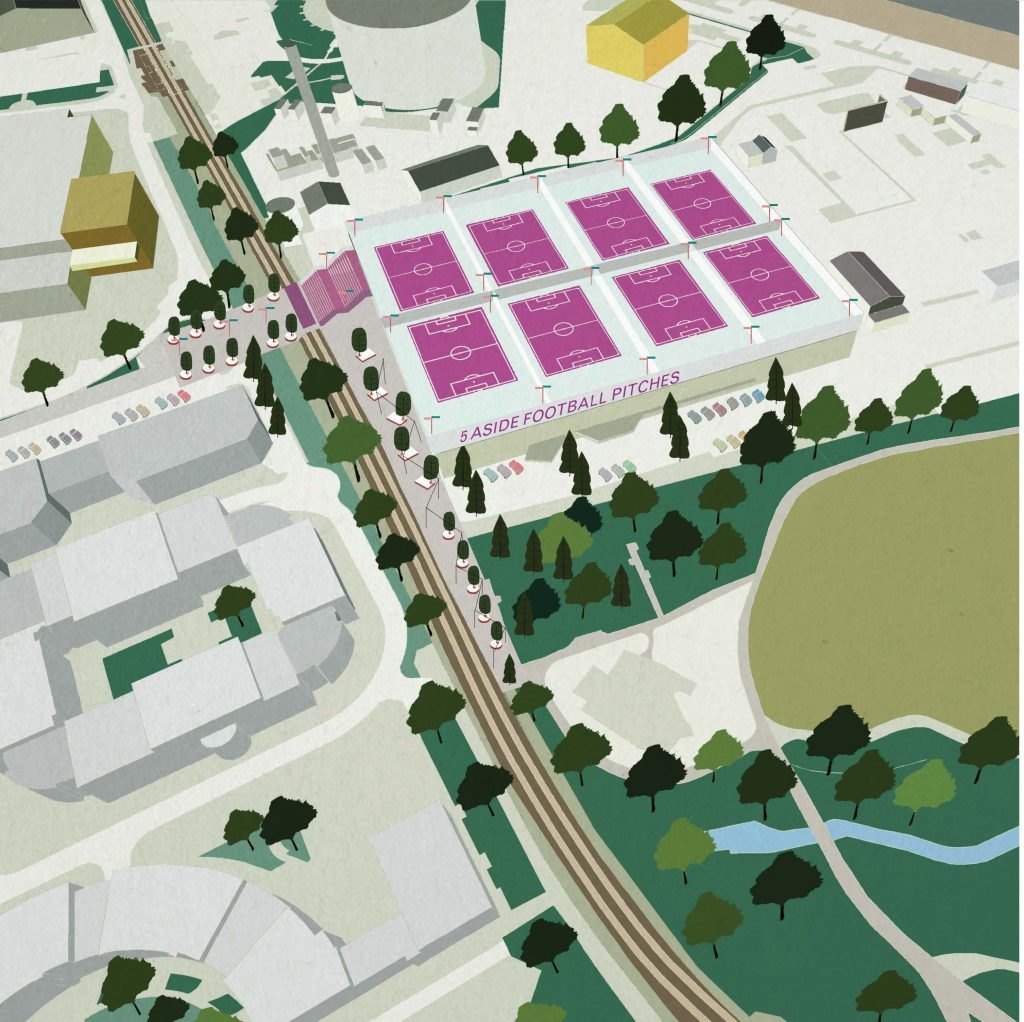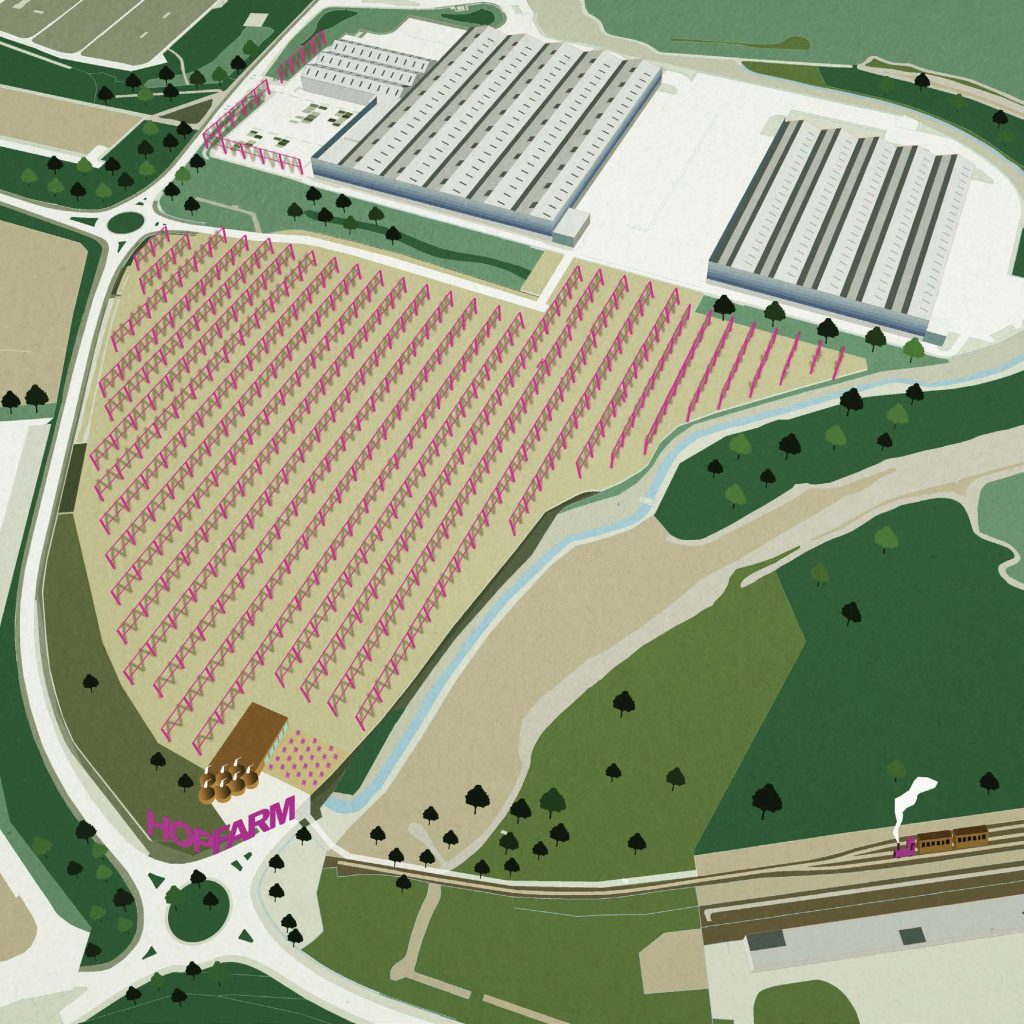 Related entries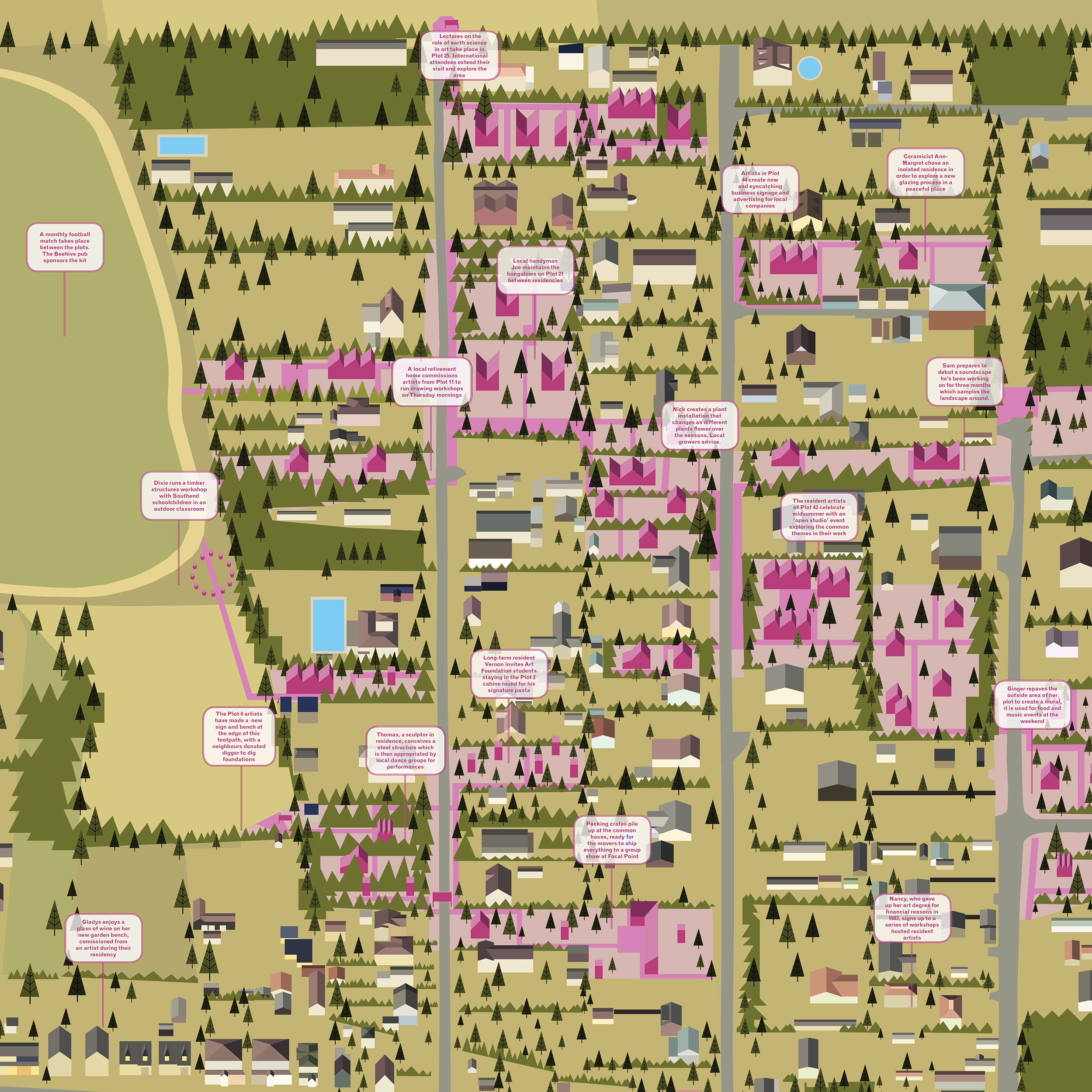 Artists' Arcadia is a strategy that places creative practice at the heart of the Thames Gateway's plotland communities.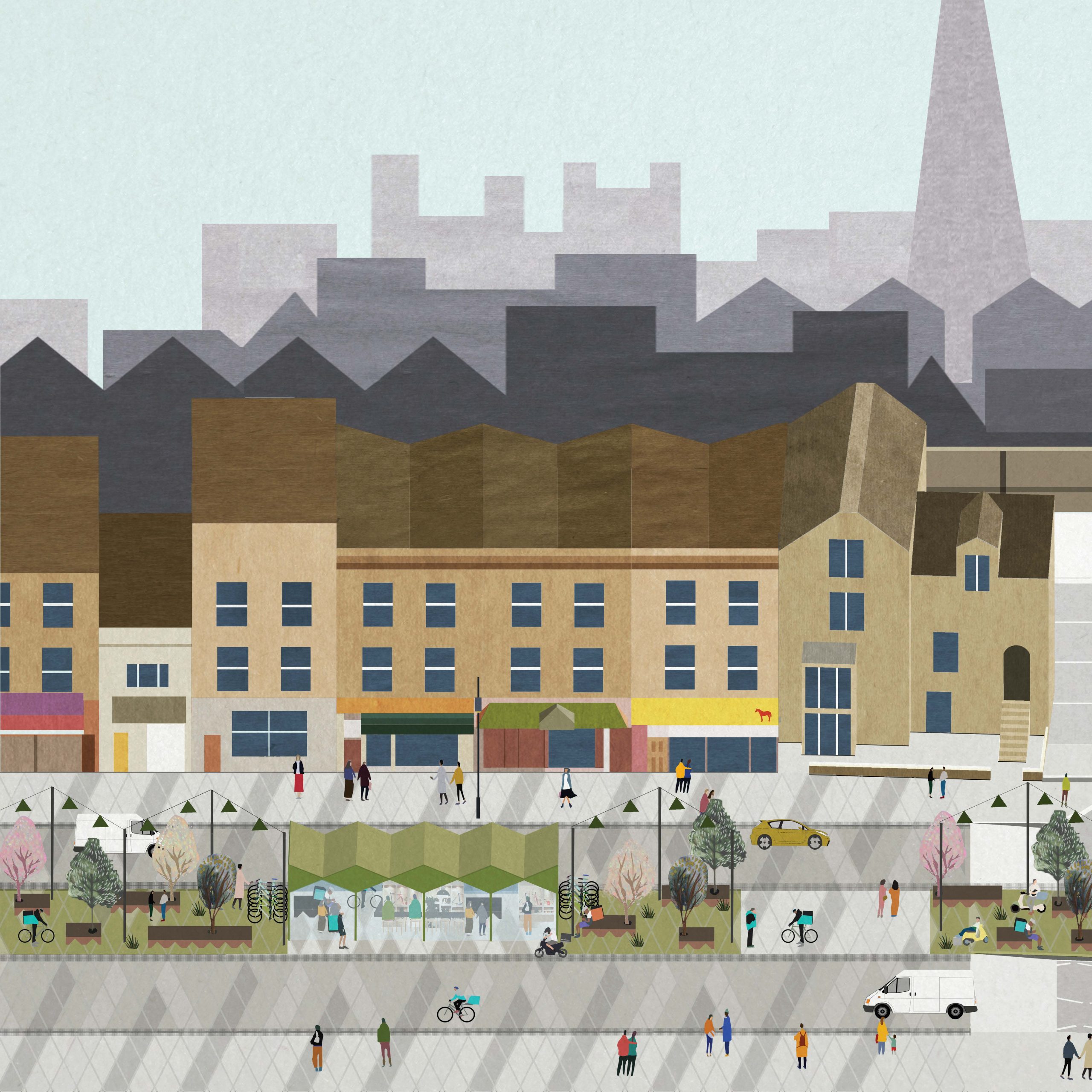 A supportive infrastructure for London's delivery rider community which creates public realm benefits for all on the Inner Ring.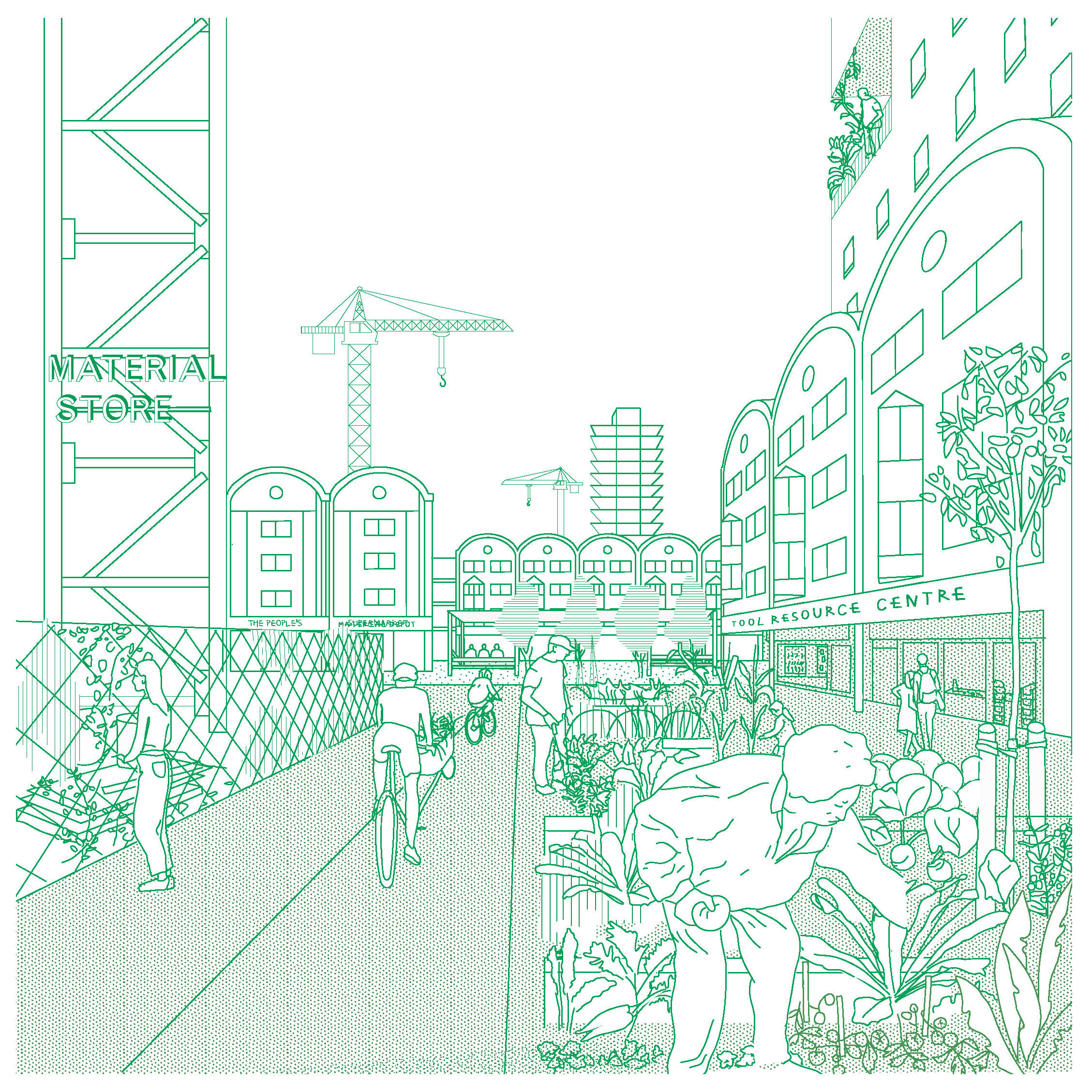 A speculative project linking community ambition, and the unifying force of growing, to wider strategic change.