Wroughton Academies
A new reception and link building for Wroughton Academies, a school in Gorleston, Great Yarmouth.
More info
The new link-building channels the spirit of the original 1950 school's 'open air school' principles and provides a generous front of house space for informal teaching, reception, exhibitions and so on, as well as new office and meeting space for the school's support staff.
Context
Wroughton Junior and Infant Schools have shared a site for many years but they have recently come under the same management for the first time. Our project was commissioned to form a new front and heart to the school, and to provide a secure covered link between the two existing school campuses.
Credits
Client: Creative Education Trust
Value: £0.5m
Dates: 2017 – 2019
Collaborators: Structure Workshop, OR Consulting, MLM
Status: Completed
Close More info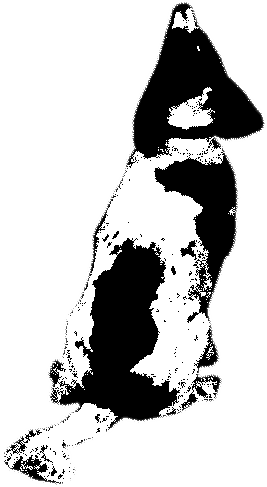 Designing with children and young people at Wroughton Academies
DK-CM has particular experience in working with children and young people to develop designs. In the case of Wroughton Academies we ran a workshop with the current cohort of primary school children at the school – on the site itself – to imagine how the final project might emerge. The workshops used roleplay techniques to reimagine the space and how it might work, and used sheets and chalk to 'mark up' the actual space and document the children's ideas. We then returned upon completion of the building project to talk again to the children about design, architecture and the process of making it, and also worked with our photographer Neil Perry to talk to the pupils about photographing and documenting space.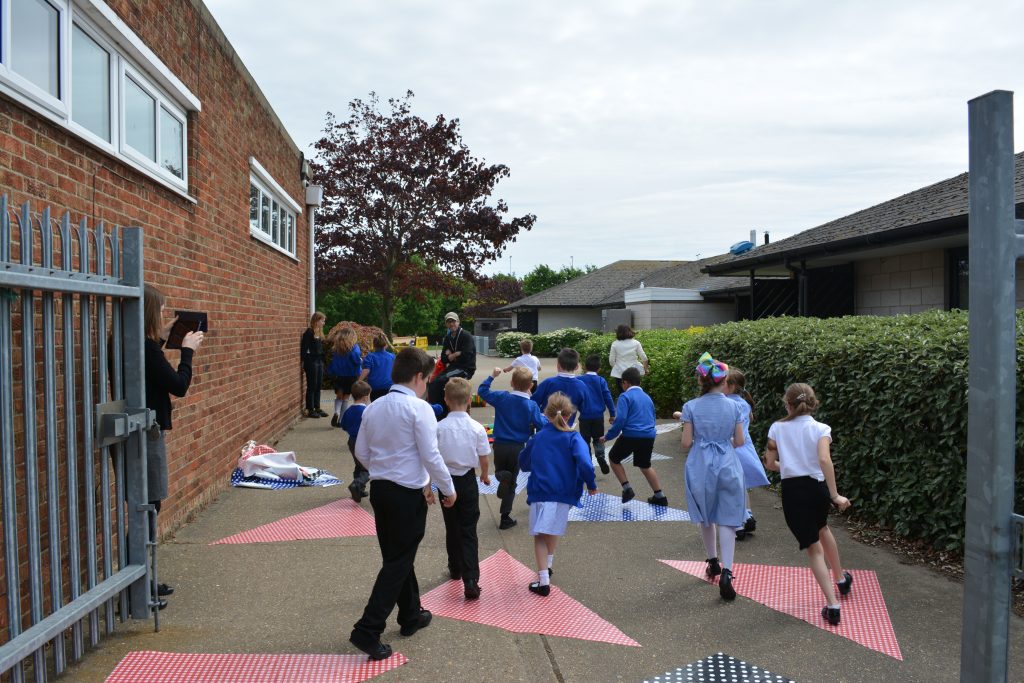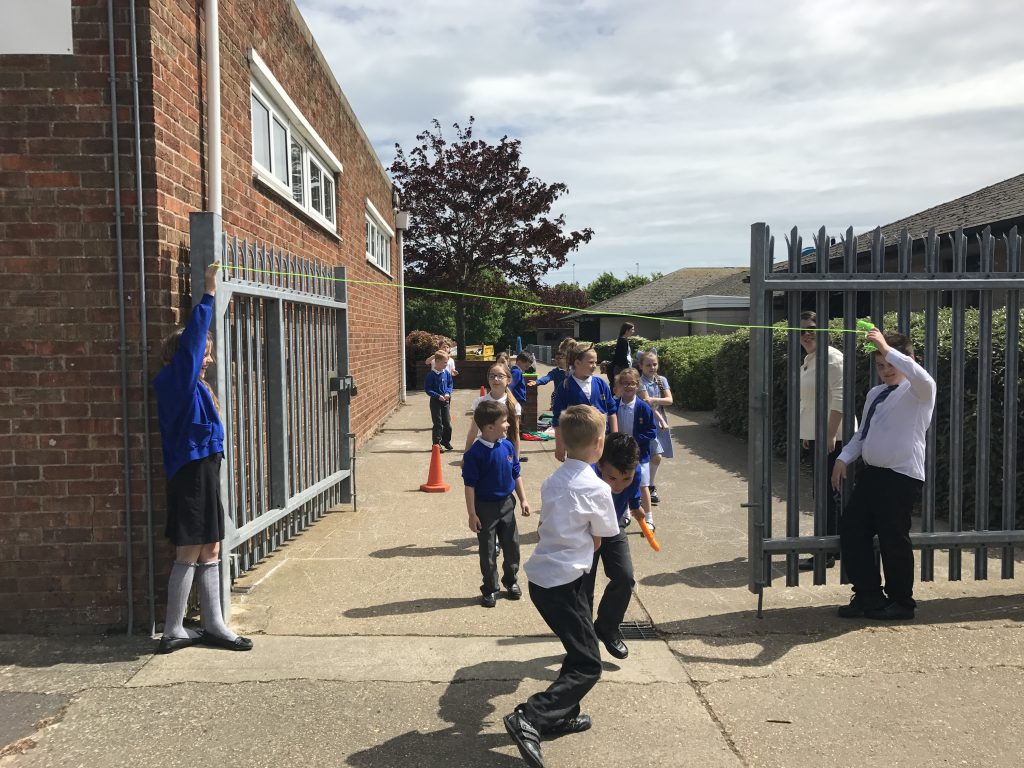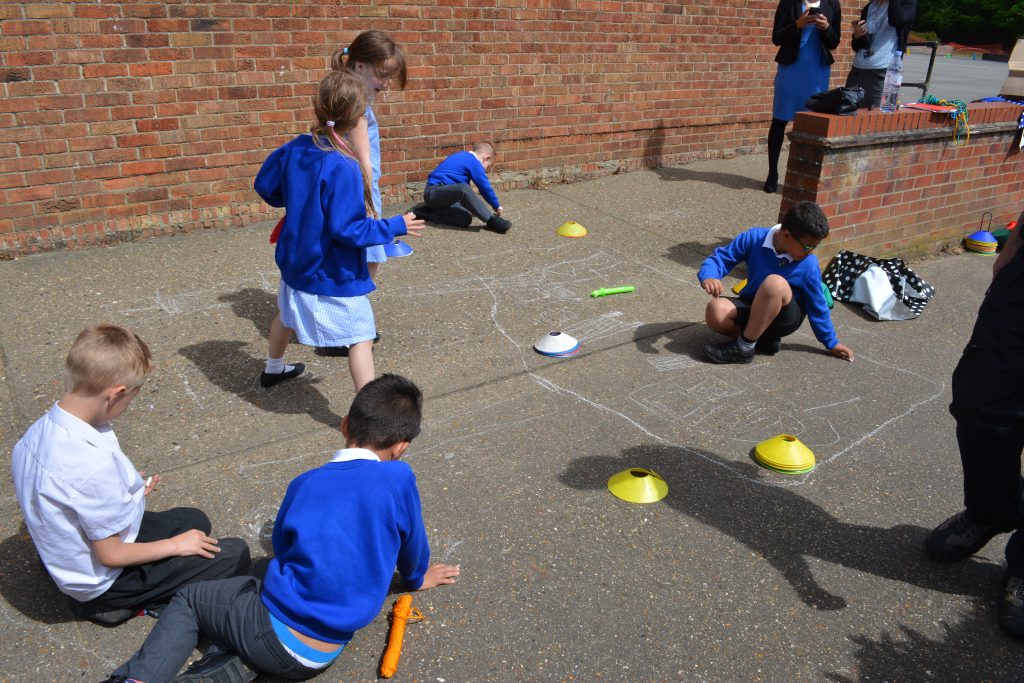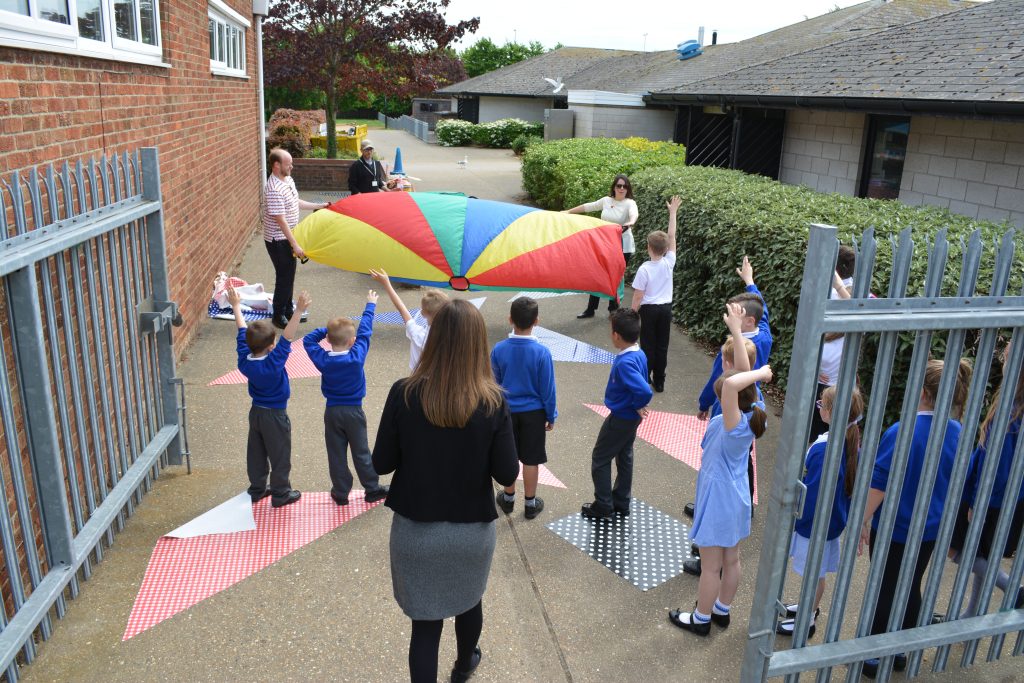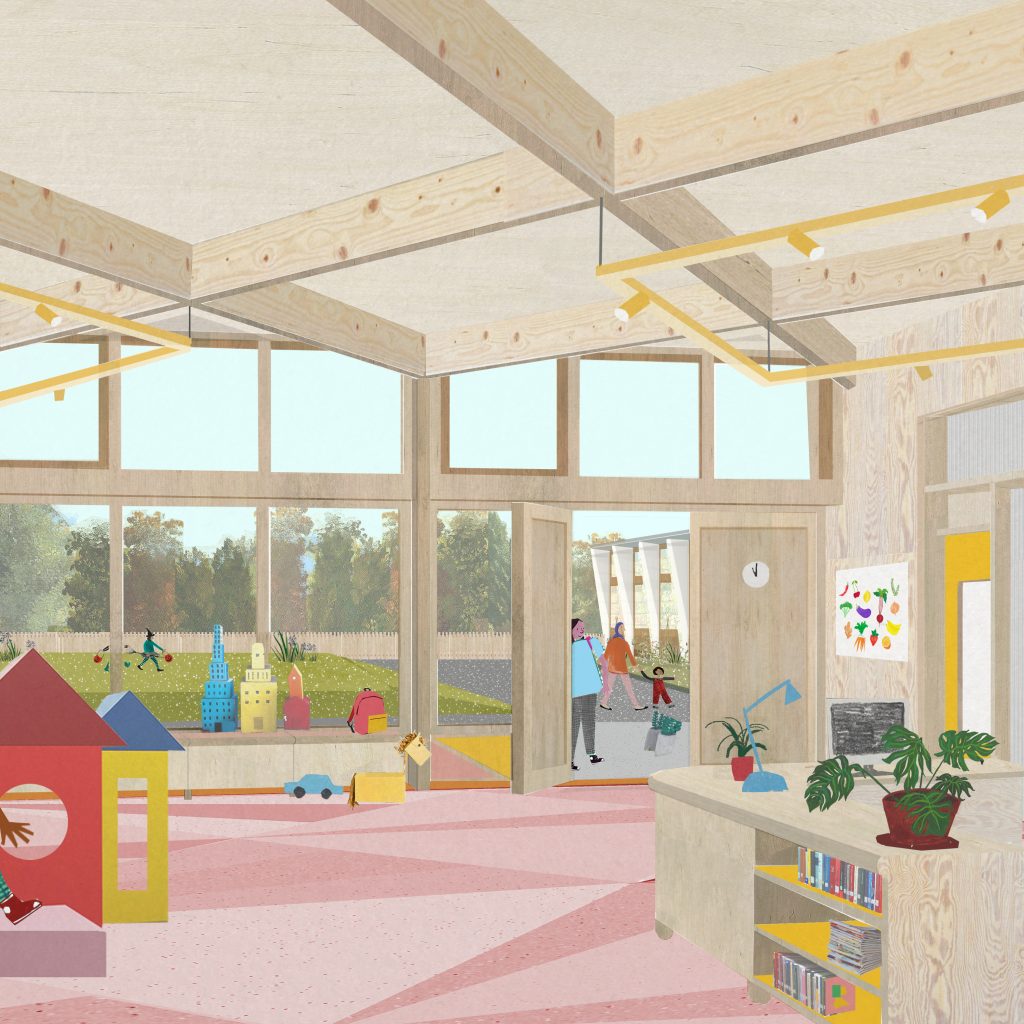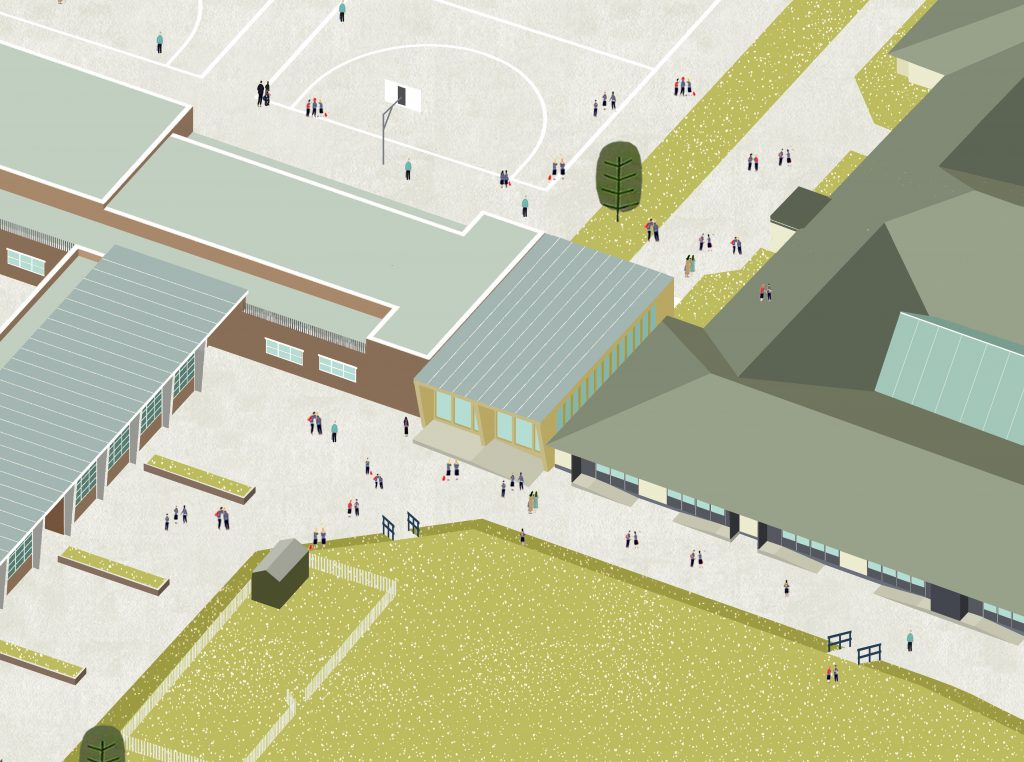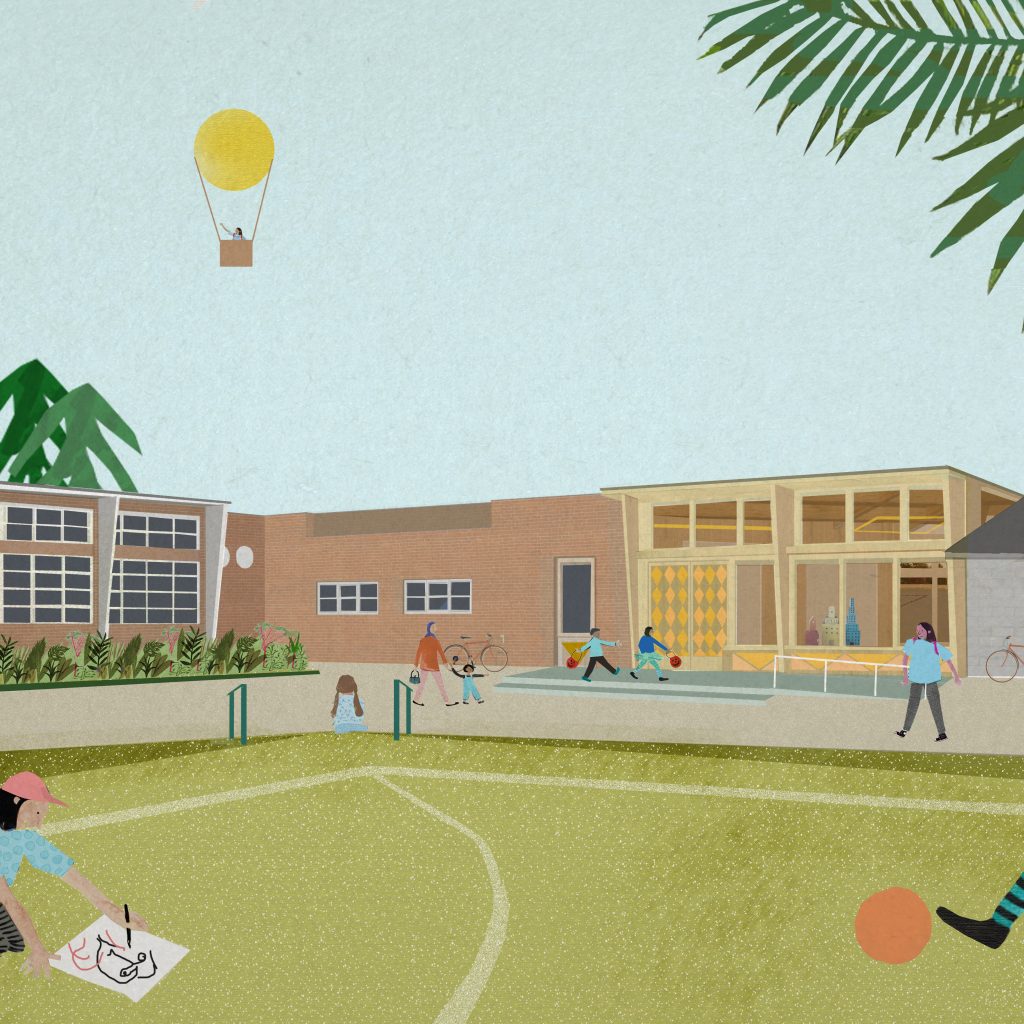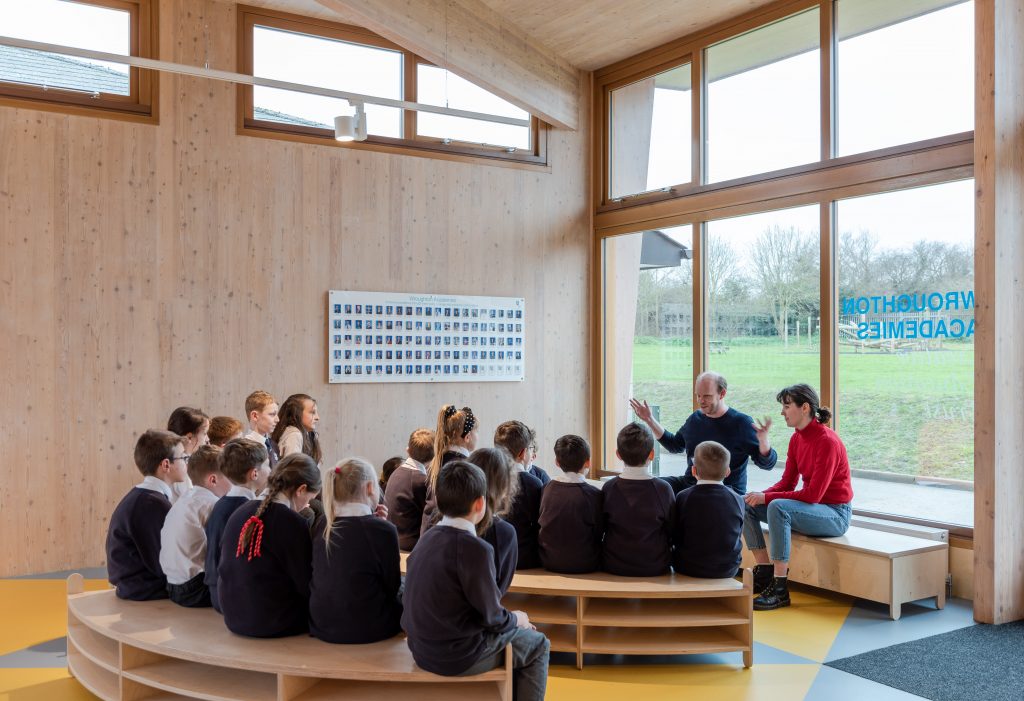 The client at Wroughton was the Creative Education Trust. We have worked with the Trust at some of their other schools to imagine new futures for the buildings and landscapes with children at the school. At The Hart School in Rugeley we worked with participation expert Daisy Froud to explore the school's extraordinary landscapes, before working with a group of children to reimagine those landscapes and how existing buildings should relate to them.