Folk in a Box
The UK's smallest performance venue.
More info
Folk in a Box is the smallest performance venue in the UK, a neo-gothic two-person auditoria that delivers an extraordinarily intimate live performance.
One audience member is allowed in at a time. The door is closed behind them. They are given one song, performed by one musician. By the time the song is the over, the musician is just about visible in the darkness and intimacy of the box. The experience is compelling.
Context
Folk in a Box was commissioned by a collective of musicians including Emily Barker and Dom Coyote as a more permanent version of a project they had been running for some time, including an emergency box designed and built by DK-CM for a 1:1 performance festival at Battersea Arts Centre.
In earlier incarnations, the Folk in a Box project has featured at Tate Britain and the Royal Festival Hall,  plus a host of music festivals and street-corner appearances. 'Our' box first appeared in the main exhibition galleries of the 13th Architecture Exhibition of the Venice Biennale, 'Common Ground'. Click on Morris the dog for more on the box's Venetian adventure.
The design of the box has a language that evokes furniture and street furniture, and takes some design cues from the extraordinary 'inside out' timber panelling found at Strawberry Hill, Horace Walpole's Neo-gothic house in West London.
'….a folk concert in a box almost brought me to tears…if it comes down your way, don't be scared: be brave and enter.' Rupert Christiansen, The Daily Telegraph
'The woman ahead of me in the queue came out weeping with emotion, and while my heart was a little harder it was still an intense experience.' The Guardian
Credits
Client: The Folk in a Box Collective
Dates: 2010-2012
Collaborators: Aldworth James & Bond (fabricators), Sakiko Kohashi (photography and film)
Status: Completed
Funded by: The Joyce Carr Doughty Trust with the support of Battersea Arts Centre.
Close More info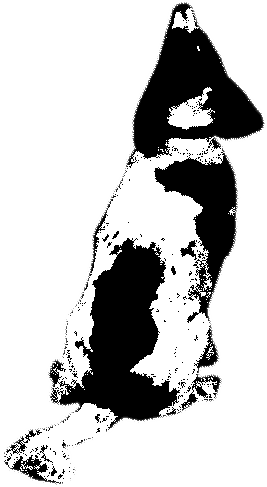 Folk in a Box in Venice
The box was designed to provide an isolated acoustic experience but in a transportable form. This was tested when DK-CM were invited to present the project at the 2012 Venice Architecture Biennale curated by David Chipperfield. We not only took the box to Venice but we also moved it around the Biennale site by water, and hosted a wide and exciting variety of musicians including those who originally commissioned the project, among them Emily Barker, Dom Coyote, the Mercury-nominated Sam Lee, Dutch post-punk legend Mark Ritsema , jazz guitarist Stefano Scutari and Venetian opera singer Sofia Taliani.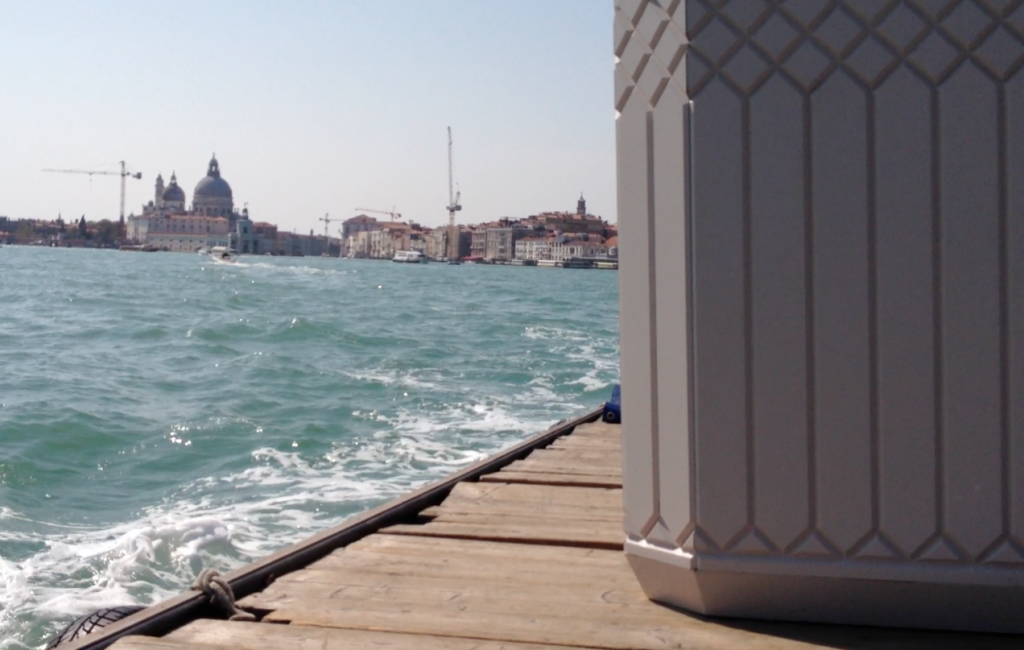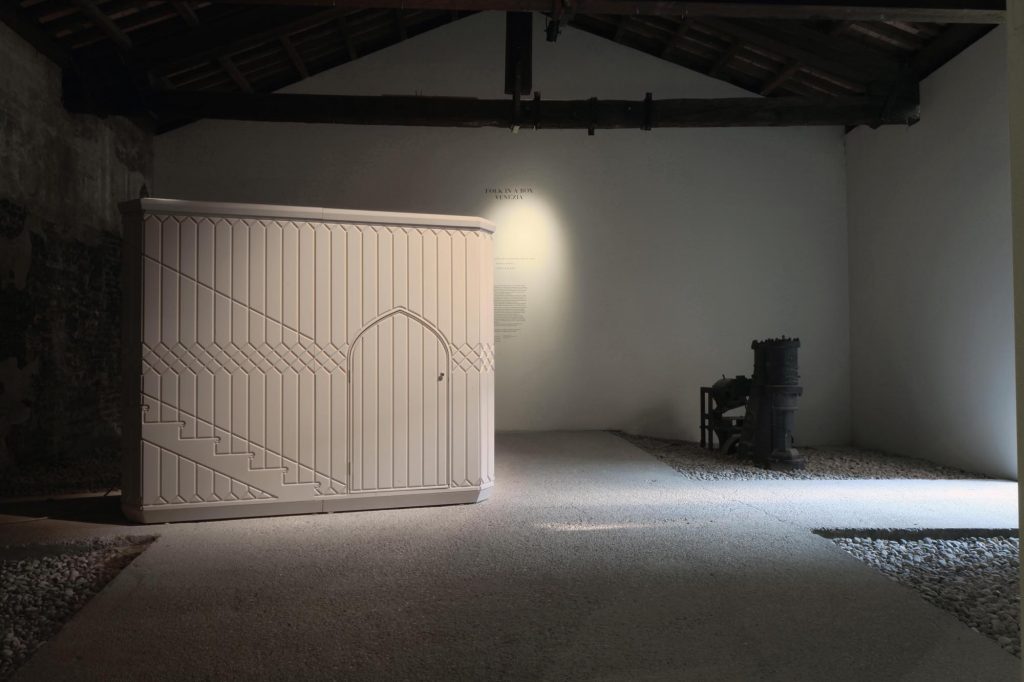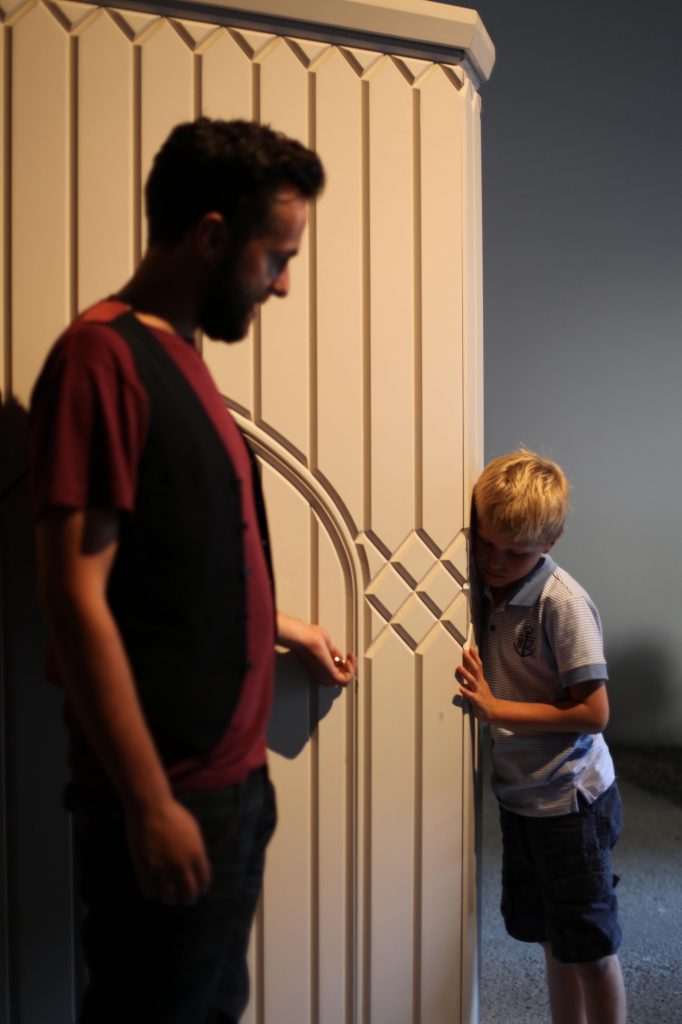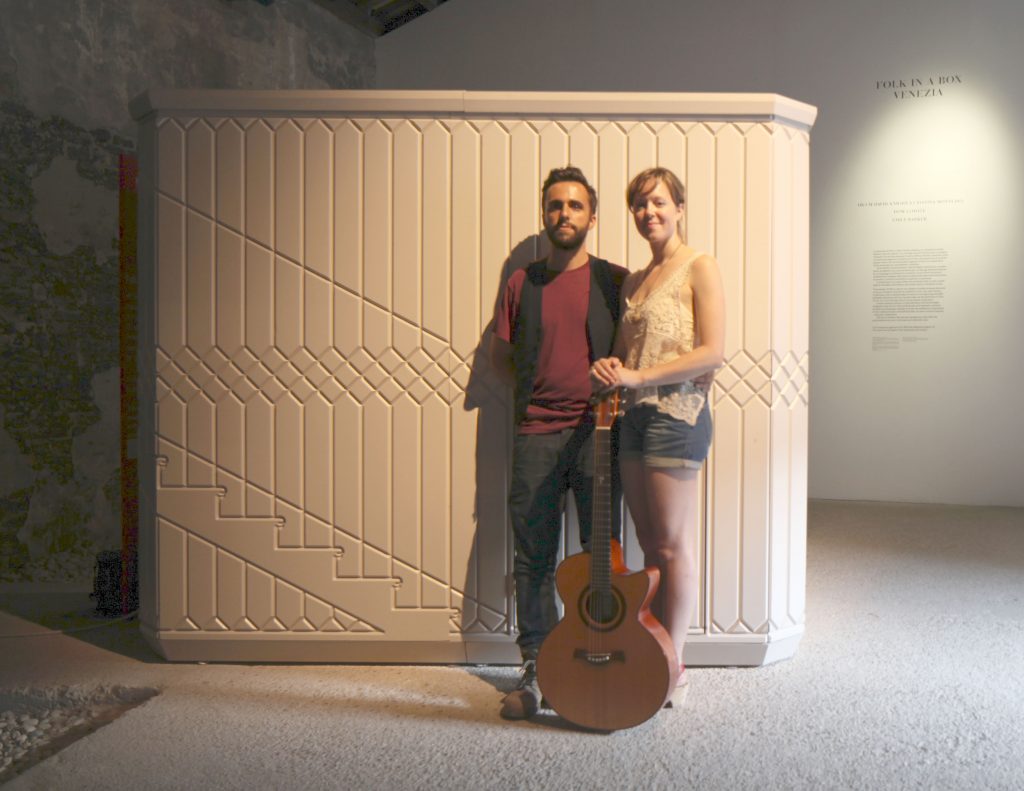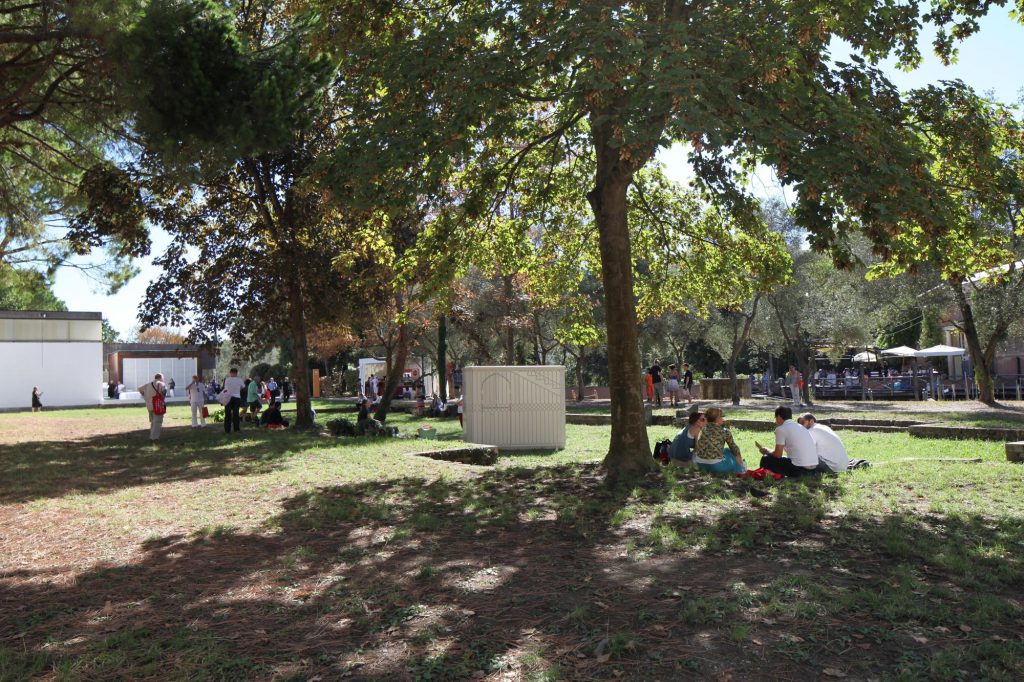 Since appearing at Venice, Folk in a Box has appeared at multiple venues and events internationally, including at Battersea Arts Centre, the Young Vic, Spitalfields Festival, End of the Road Festival, Green Man and many more. The Box lives in Gloucestershire and continues to tour.